Services and Training (In-house or At-sea)
OIC provides training courses in surveying and survey management as well as courses specific to OIC software use. We're more than happy to serve as host to groups of up to ten participants (or more, on a case-by-case basis), work with our clients on their vessel, or at a location of their convenience.
Our in-house training typically takes place over three to five day period, starting with the basics of sonar and surveying, continuing through data acquisition, processing, and output, and ending with at-sea survey training on one of our survey vessels, such as the Triton.
Our equipment includes
Two survey vessels
Bathymetric systems: multibeam echosounders and interferometric sonars
Sidescan sonars
DGPS, TSS motion sensor, FOG gyro
and the latest hardware and software onboard.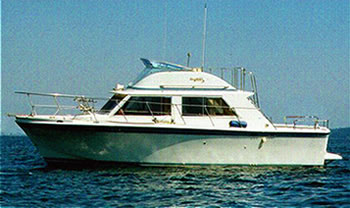 OIC Triton - Our Survey and Training Vessel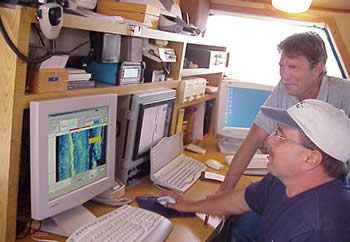 Training Onboard the OIC Triton